Cross-industry collaboration.
Education is everyone's business.
Kathy is a 40+ year veteran of the education industry and her experience spans both publishing and technology. She is currently an Executive Vice President of Education Alliances at Pearson. Formerly, she served as the Chairman of P21, the Partnership for 21st Century Skills. Kathy was a 2014 Fellow at the Advanced Leadership Initiative at Harvard University.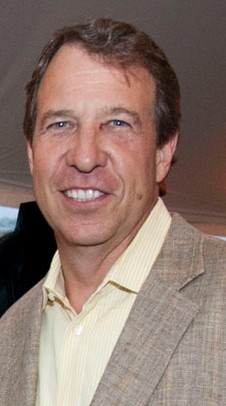 Art is a former Managing Director and Partner at Goldman Sachs & Co. He was a 2014 Fellow at the Advanced Leadership Initiative at Harvard University. Art is involved in several education reform initiatives, and his mentorship has been instrumental to Teaching Garage's early success.
Dr. Plaskon has worked with Teacher Training and Teacher Education since his appointment to the faculty at the University of Virginia. He leads instruction and student teacher training for the BAMT Five Year Teacher Education program at Curry. Dr. Plaskon is President and CEO of Education Consulting Services of Virginia LLC, an education consultancy firm working with public and private schools, education enterprises and professional organizations both domestically and abroad. He also served as President of the Virginia Society for Technology in Education where he contributed as a journal editor and publications reviewer.
Dr. Tony Wagner is an Expert in Residence at Harvard University's Innovation Lab. Formerly, Tony was an Innovation Education Fellow at the Technology & Entrepreneurship Center at Harvard. His background is in teaching and school administration. He writes and speaks about the need for teaching creativity and innovation in public schools. He is the author of Creating Innovators: A Making of Young People Who Will Change the World.
Dr. Johnson is a lifelong educator. Under her leadership as the superintendent of Boston Public Schools, BPS became the highest performing urban school district in the country. She formerly served as the Superintendent in Memphis, TN and Minneapolis, MN. She was a 2014 Fellow at the Advanced Leadership Initiative at Harvard University.
Vince was an engineer working with an environmental engineering consulting firm at the beginning of his career. He made a career switch into education as a teacher, then an administrator for several districts in the New Jersey Public School system. Vince has been in the NJPS for twenty years and was most recently a Math and Science Supervisor, where he led teachers across schools and districts in progressive, innovative STEM instruction. Vince values interdisciplinary learning across content areas and making math and science instruction applicable, practical and meaningful to student lives.
Marissa is a Principal at Bain & Company, a global strategy consulting firm. Marissa has specialized expertise in the retail, media, and consumer products sectors. She is passionate about developing novel models of education with a particular interest in improving public education in primary and secondary schools.
Karen Ritcey co-founded SilverDart Learning with a mission to inspire students to engage in and love learning. Having worked in market development with Apple's education team and in educational publishing, Karen understands the connections between technology, student engagement and effective teaching and learning. As a parent, her frustration in finding solutions to help a struggling child ignited the entrepreneurial spirit required to start SilverDart Learning.
Now, entrepreneur, consultant and education enthusiast, Karen spends her time making a real difference to students and teachers. Karen's mission is to integrate meaningful technology solutions with curriculum to improve teaching and learning.